During his retirement, Rev. Hughes took up oil painting as a hobby.

He took an art course at Ridgecrest Baptist Assembly for retired ministers, and painted this: "Soar like an Eagle."

"2 Timothy 2:6, Straight Furrow"

"A Dream" (8x10 canvas, 1996)

"1927 Coke Cola Truck" (1996, 8x10 canvas)

"Knotts Island Bay and Ocean"

"Sage Blind on Currituck Sound"

"The Gleaners" from a photo of painting by Millet

"Cart" (used for transportation in 1900s)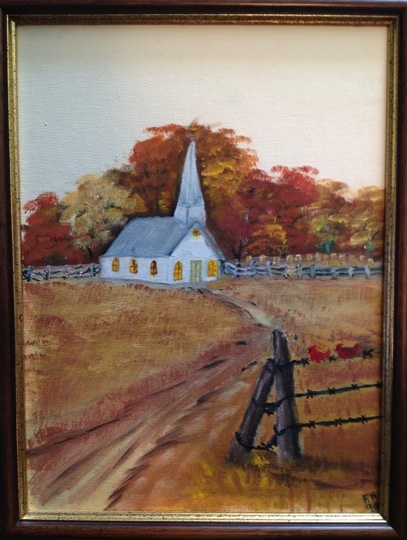 "Crockett's Lady" from a picture (2003)

"Dr. Grigg's Cart" (2003)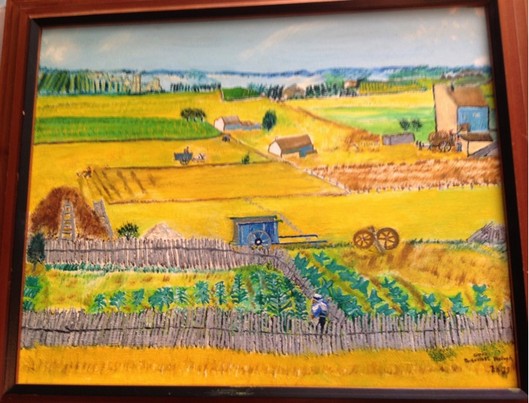 (copied from a painting by van Gogh)

(copied from a painting by van Gogh)

"Foothills in the Valley of Virginia"

"Great Bridge 1890" (from a picture w/additions)

"Lake Drummond Baptist Church" (1993, 6x8 canvas)

"Street Car on Chesapeake Avenue"

Rev. Hughes presents one of his paintings to his brother Irving

(All paintings are under 2013 copyright; they are not for public publishing or for sale.)